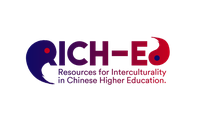 Sector: Curriculum Development
Sub-action: Modernisation of governance, management and functioning of HEIs
Unibo structure involved: Modern Languages, Literature, and Cultures
Unibo Team: Sara Amadasi, Ana Beaven, Alessia Marchi
Project Duration in months: 36
Start Date: 15/10/2017 
End Date: 14/10/2020
Budget: 596.300,00 euro
Unibo Budget: 70.635,00 euro
Coordinator: Katholieke Universiteit - Leuven (Belgium)  
Partners:
University of Durham (UK)
Alma Mater Studiorum - Università di Bologna (Italy)
The University of Nottingham – NINGBO (People's Republic of China)
Harbin Institute of Technology- Harbin (People's Republic of China)
Zhejiang Wanli University (People's Republic of China)
Hangzhou Dianzi University (People's Republic of China)
Jilin University (People's Republic of China)
Description
This project addresses the need for intercultural learning in Chinese higher education (HE) in view of an enhanced intercultural awareness in interacting with people from diverse backgrounds. Despite the increased attention for interculturality, a recent nation-wide survey revealed that teaching staff still largely treats culture as a static body of knowledge (Gu, 2016). By building on the IEREST-project (527373-LLP-1-2012-1-IT-ERASMUS-ESMO), RICH-Ed aims at supporting the Chinese partner HEIs in creating a learning environment that empowers students and staff for global engagement. To this end, the partnership will define a pedagogical approach for intercultural learning in Chinese HE; develop, test and adapt instructional materials; and organize trainings for teaching and support staff.
The project will produce the following results with respect to intercultural learning in Chinese HE:
a description of the current situation and stakeholder analysis;
a tested pedagogical approach & methodology;
tested and adapted learning materials and teacher support tools for intercultural learning in English courses, and for administrative and management staff;
a minimum of 15 trained trainers, 50 teachers, 50 support staff, and 1000 students at the Chinese partner HEIs; and an additional 100 teachers and 1000 students at other HEIs in the Yangtze River Delta and North-East China.
The developed approach will be sustained in various courses at the partner HEIs and elsewhere in these target regions. Through a continuing engagement with stakeholders at various levels, the project aims to raise a deeper understanding in the country of a non-essentialist approach to interculturality. By making the developed materials freely available on an e-repository, new end-users will be able to benefit after project completion. The partnership will also investigate opportunities for sustainability in the form of for-a-fee products and services, and reaching additional target groups.