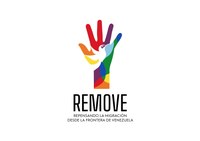 Unibo structure involved: Department of Political and Social Sciences - SPS
Scientific manager: Giorgia Pavani
Unibo Team: Silvia Bagni, Sabrina Ragone, Lucio Pegoraro, Susanna Villani, Marco Borraccetti, Francesca Curi
Project Web page: https://proyectoremove.com/  
Erasmus+ Action type: Cooperation for innovation and the exchange of good practices Capacity Building in higher education 
Project reference: 618506-EPP-1-2020-1-IT-EPPKA2-CBHE-JP
Start Date: 15 January 2021
End Date: 14 January 2024
Budget
Total: € 897,896
UNIBO: € 141,413
Coordinator:  Alma Mater Studiorum – Università di Bologna (IT)
Partners:
Institut D'etudes Politiques de Paris (FR)
Universidad Andina Simon Bolivar (EC)
FACULTAD LATINOAMERICANA E CIENCIAS SOCIALES (EC)
Colegio Mayor de Nuestra Senora Delrosario Corporacion Sin Animo de Lucro (CO)
Universidad Libre (CO)
Universidad Nacional de Trujillo (PE)
Pontificia Universidad Catolica del Peru (PE)
Universidad de Castilla - La Mancha (ES)
Universidad de Cadiz (ES)
Università degli Studi di Siena (IT)
Summary
The REMOVE project aims to the general objective of developing an intercultural and inclusive educational offer concerning human mobility, through a didactic methodology shared among the Universities of the member countries, encouraging the creation of a common legal framework within the CAN, for the promotion and protection of the rights of migrants. The project has the following specific objectives:
build a specific professional operator profile in the context of migration, endowed with comparative, multidisciplinary and intercultural skills;
activate innovative academic programs in order to modernize and internationalize the postgraduate educational offer and respond to the migratory emergency of the Region;
create a common theoretical framework, in order to share responses on human mobility among CAN countries. The planned methodology consists in: realizing a preparatory study on the labor market situation and the existing educational offer; high training of Latin American lecturers and professors during training schools in Europe; common creation of the new educational curricula; conducting a pilot course; accreditation and activation of the corresponding courses.The main results of the project will be:
- the awareness of students, academics and stakeholders about the importance of an intercultural, inclusive and common management of migration;
- dissemination of best practices in the field of migration;
- the organization of 3 schools in Europe and 22 trained lecturers and professors;
- publication of didactic manuals;
- 1 pilot course and minimum 30 students trained;
- REMOVE programs included in the university educational curricula;
- creation of research groups on the issues of migration and human mobility;
- creation of a Network of interest in the REdMOVE project;
- events organized in order to promote the project and launch the new programs.