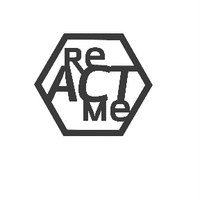 Unibo structure involved: Department of Interpreting and Translation
Scientific manager: Christopher John Garwood
Unibo Team: Erika Dalan (Research Manager)
Project Web page: http://reactme.net
Erasmus+ Action type: Strategic Partnerships for higher education
Project reference: 2019-1-ES01-KA203-064439
Start Date: 1 September 2019
End Date: 31 August 2022
Budget: Total: € 264,895   UNIBO: € 53,545 
Coordinator: FUNDACION UNIVERSIDAD SAN JORGE (ES)
Partners:
UNIVERSITATEA DE MEDICINA SI FARMACIE IULIU HATIEGANU CLUJ-NAPOCA (RO)
ALMA MATER STUDIORUM – UNIVERSITÀ DI BOLOGNA (IT)
UNIVERSIDAD DE MURCIA (ES)
UNIVERSITÀ DEGLI STUDI INTERNAZIONALI DI ROMA (IT)
UNIVERSITATEA BABES BOLYAI (RO) 
Summary:
Medical interpreting as a profession and as an activity is very different from one European country to another and the needs are constantly changing, with the migration patterns always modified by social, economic and political events. In other words, all the countries have to adapt so as to offer the best interpreting services possible to those in need.
The situation that lead us into thinking that action is needed in the field of medical interpreting training is the following: on the one hand, Spanish and Italian universities providing such training very seldom offer Romanian courses (although the Romanian immigrant communities in these countries are very numerous); on the other hand, Romanian universities do not offer any medical interpreting course. All that in a context in which population movements –even with Romania as a destination– have kept intensifying during the last decade.
The lack of higher education training in medical interpreting is probably one of the reasons why ad hoc interpreters are often used when there are foreign-language speaking patients in Romanian, Italian and Spanish healthcare services, being very likely a negative impact on communication and clinical outcomes.
ReACTMe sets to offer a solution to this problem. The means to this end are: providing tools for training medical interpreters, training trainers and designing a curriculum.
The 6 participating institutions represent 3 countries with different migration experiences: UBB and UMF (Romania); UNIBO and UNINT (Italy); USJ and UMU (Spain). As the composition of our team indicates, we intend to rely on each partner's assets to build a solid basis for further improvement in medical interpreting training in Romania, Italy and Spain. The keyword of our approach is complementarity, which can be seen at several levels: languages (the members in the project cover Romanian/Spanish/Italian in combination with one another and with English/French); training and research expertise (conference and medical interpreting; languages for specific purposes; healthcare; migrations, integration and social inclusion); professional experience as interpreters or healthcare providers.
Additionally, we intend to involve key policy/decision makers, stakeholders and experts at local, regional and national level in order to work together towards the professionalization of medical interpreting, and contribute thus to ensure inclusion and accessibility in healthcare.
All this is possible through research & action methodology, a method used to progressively produce changes in universities, and then in healthcare and societies. In this way, researchers are themselves part of change and help raise awareness about the importance of training and professionalization of medical interpreting.
At the end of the 3-year period, the project is expected to yield:
- a comparative analysis of the current needs and potential answers regarding medical interpreting in the three countries concerned,
- a learning platform with digital resources, and a set of guidelines and training resources for medical interpreting,
- multilingual guidelines for healthcare providers working with interpreters,
- 20 trained trainers with varied linguistic profiles (being 12 of them Romanian) who will be able to deliver training in medical interpreting,
- 36 translation & interpreting or foreign languages students trained for interpreting in medical settings,
- a curriculum for a joint blended learning module on medical interpreting to be implemented after the funding period,
- a volume containing the most important conclusions from this transnational experience.
The planned actions are designed to cover the entire range of objectives, and scheduled in a way that allows both a logical progression and parallel progress (i.e. the learning platform will be constantly enriched throughout the funding period, and the guidelines and training activities will be informed by the comparative analysis).
Each partner HEI is in charge of specific actions based on its main expertise, but all HEIs collaborate in all the activities and have shared responsibility for the overall success of the project. Representatives from all the partners are present in the meetings and training sessions, which will ensure a parallel and mutually enriching evolution of the research and training teams.
In the long-term, the project is likely to lead to the implementation of the blended learning module not only at the partner HEIs, but also in other European HEIs. Furthermore, the consolidation of the academic collaboration between the partners can result in activities updating the results of the project. Thus, it is feasible that the online platform will continue to be fed and used by medical interpreting trainees, trainers and professionals, that the trainers will keep exchanging good practices, and that virtual courses will be organized whenever complementary language combinations and/or training activities are required.