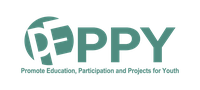 Unibo structure involved: Department of Education Studies "Giovanni Maria Bertin" - EDU
Scientific manager: Chiara Panciroli
Unibo Team: Anita Macauda, Elena Pacetti
Project Web page: https://peppy-project.eu/en/home
Erasmus+ Action type: Cooperation for innovation and the exchange of good practices - Strategic Partnerships for vocational education and training
Project reference: 2020-1-FR01-KA202-080314
Start Date: 1 September 2020
End Date: 30 June 2023
Budget:      Total: € 404,912      UNIBO: € 47,793 
Coordinator
AGENCE LOCALE DES NOUVELLES TECHNOLOGIES DE L'INFORMATION ET DE LA COMMUNICATION (NTIC) (FR) 
Partners
FOUNDATION EUROPEAN CENTRE VALUATION PRIOR LEARNING/STICHTING EUROPEESCENTRUM WAARDEREN VAN LEREN (NL)
GAIDO LAB (FR)
UNIVERSITY OF NICOSIA (CY)
ASSOCIAZIONE GIO.NET (IT)
SYNTHESIS CENTER FOR RESEARCH AND EDUCATION LIMITED (CY)
UNIVERSITE DE PAU ET DES PAYS DE L'ADOUR (FR)
ALMA MATER STUDIORUM - UNIVERSITÀ DI BOLOGNA (IT) 
Summary
In today's rapidly changing world of learning and work, young people need to acquire and develop the skills and competencies of the twenty-first century through all forms of learning (formal, informal and non-formal) in order to meet the many challenges of life. However, much of this learning remains unrecognized, especially by those who are excluded from formal learning opportunities. These learning outcomes need to be made visible, assessed and accredited, as recognized in a number of important policy reports, frameworks and guidelines of the European Commission, UNESCO, OECD, ILO, etc., and as a result of the need to ensure that learning outcomes are not only visible, but also assessed and accredited.
The PEPPY project is the result of a reflection process involving different actors and operators in economics, training and education around a common issue. At the territorial level, we ask at how training and mentoring programmes for young people can be improved to enable them to acquire sustainable adaptation skills and to engage them in a process that continuously constructs, reinforces and develops their skills to meet the permanent challenge of employment.
Identical questions and observations on the subjects of lifelong skills building, experimentation and the formalization of educational approaches, which link and feed the reflections of different European structures, most of whom have been partners for more than ten years, are aimed at ordinary inclusion and are based on an integrated approach to the pedagogical question.
In order to support the possibilities of permanent progressive autonomy and to valorize the potential of resources and skills for all young people, the actors of the PEPPY project have decided to initiate a project approach combining research-action and direct support for the implementation of territorial initiatives for local youth.
PEPPY is thus a two-pronged approach: working on the desire for creative freedom of young people in project mode to encourage and support their entrepreneurial skills and reveal their potential for skills acquisition and autonomy, also initiate a territorial, collaborative and proactive educational and pedagogical dynamic in order to reinforce the evolution of teaching and training professions on the subjects and positions of tutoring to strengthen each young person's autonomy skills.
This pedagogical challenge involves the opening of a European digital platform for networking and resources for support in setting up projects by young people, which will combine the dynamics of collaborative workshops and idea incubators and on which young people will be supported and supervised in their efforts by multidisciplinary teams of educational professionals and actors in everyday life and local development.
The PEPPY project will be aimed at young people aged between 18 and 25, most of whom have left the system, NEET, young people without diplomas, trainees in vocational training, enrolled in Pôle Emploi or in a higher or vocational training course to prevent them from dropping out, so that they can reveal their skills and enjoy spontaneous freedom of engagement, do something meaningful in society, accompany change and be recognized for their own identity and values.
In view of the desired impact on pedagogical practices and dynamics, PEPPY will also address a second target group comprising pedagogical and accompanying adult actors working with young people, pedagogical staff, teachers, professors or trainers, and any other educational actor potentially able to accompany a young person both in his socialisation and in the determination of his project.
Therefore, through PEPPYs, several operational objectives will be implemented:
Encourage young people in their personal projects to develop their skills and knowledge
Reinforce/create pedagogical models to promote the autonomy and adaptability of young people
Create a space for pedagogical innovation that favours informal learning as a factor in developing skills and stimulating young people
Involve young people in public policies and in the construction of society through learning elements and developing skills in non-formal and informal education
Innovate in the recognition and improvement of learning elements and developing skills in non-formal and informal education
Promote connections and set up collaboration among all territorial actors in education and training
Develop a framework of recommendations to improve the pedagogical/collaborative practices of the territorial actors of the sector