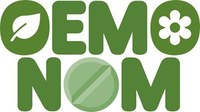 Unibo structure involved: Department of Pharmacy and Biotechnology – FaBiT; Department for Life Quality Studies – QuVi; Department of Education Studies "Giovanni Maria Bertin" – EDU
Scientific manager: Laura Mercolini
Unibo Team: Laura Mercolini, Roberto Mandrioli, Luca Ferrari, Camilla Marasca, Marco Cirrincione, Lorenzo Marincich, Stefano Girotti, Marco Nenzioni, Stefano d'Ambrosio
Project Web page:  https://portal.faf.cuni.cz/OEMONOM/EN/Home                 https://site.unibo.it/oemonomproject/it
Erasmus+ Action type: Cooperation for innovation and the exchange of good practices Strategic Partnerships for higher education
Project reference: 2020-1-CZ01-KA203-078218
Start Date: 1 September 2020
End Date: 31 August 2023
Budget:           Total:  € 382,169        UNIBO: € 76,048
Coordinator
UNIVERZITA KARLOVA (CZ)
Partners
ALMA MATER STUDIORUM - UNIVERSITÀ DI BOLOGNA (IT)
PECSI TUDOMANYEGYETEM - UNIVERSITY OF PECS (HU)
UNIVERZA V LJUBLJANI (SI)
UNIVERZITA KOMENSKEHO V BRATISLAVE (SK)
UNIVERSITE DE LORRAINE (FR)
UNIVERSIDADE DO PORTO (PT)
CHRISTIAN-ALBRECHTS-UNIVERSITÄT ZU KIEL (DE) 
Summary
Open access Educational Materials on Naturally Occurring Molecules – sources, biological activity and use
Natural compounds have always attracted interest due to their potential effects on human being. Their use is widespread and is constantly rising due to inaccurate belief that they are always better and safer than conventional drugs. This belief is often the background for companies producing preparations containing such compounds. Hence, the major aim of this project is to prepare comprehensible, free and easily accessible materials reporting both positive and negative aspects of natural compounds used for several commonly used indications (infections, menopause and gynaecological problems, benign prostatic hyperplasia, cough, cardiovascular diseases, CNS, skin and GIT disorders), as well as of vitamins and sympathomimetics, according to the most recent scientific evidence. Special materials will also be prepared regarding their interactions with conventional drugs.
The novelty and strength of this material will be based on several aspects:
It will be freely available
There will be three versions, one for professionals in the form of open access publications, one for students of biomedical disciplines and one for laypersons, the latter two presented as attractive e-learning material in a Moodle platform. In particular, in the current pandemic situation all around the world, the need for high-quality and easily accessible e-learning material is apparent.
Materials for students and laypeople will be prepared in English and the eight native languages of the participating universities (Czech, Italian, French, German, Hungarian, Portuguese, Slovak and Slovenian)
It will be prepared by common work of experts from different fields (pharmacologists, pharmacognosists, toxicologists, microbiologists, analytical medicinal chemists and e-learning experts).
The team is well balanced not only from the scientific point of view, but it also encompasses colleagues with solid experiences in a similar e-learning project (e.g., the TOX-OER project, www.toxoer.com), as well as several young talented colleagues.