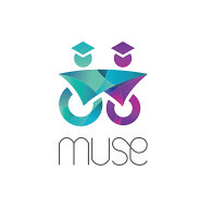 Project typology: Modernisation of governance, management and functioning of higher education
Unibo structure involved: Dipartimento di Scienze dell'Educazione "Giovanni Maria Bertin" (EDU)
Unibo Team : Dott.ssa Alessia Cinotti
Website: www.museproject.eu/
Budget: 924.315 euro
UNIBO Budget : 67.750 euro
Project Duration in months: 36
Start Date: 15/10/2015
End Date: 14/10/2018
Partners
Coordinator:
Universidad Vina del Mar (Cile)
Partner:
University Magallanes (Cile)
Instituto Tecnologico y de Estudios Superiores de Monterrey EGADE
Business School (Messico)
Universidad de Colima (Messico)
Universidad Nacional del Rosario (Argentina)
Universidad Nacional del Litoral (Argentina)
Universidad de Alicante (Spagna)
Coventry University (Regno Unito)
Alma Mater Studiorum – Universita di Bologna (Italia)
ASTIKI MH KERDOSKOPIKH ETAIREIA FOUR ELEMENTS - Four Elements -NGO (Grecia)
Associated Partner:
Fundacion Universia (Spagna)
Description
Democratisation of HE in LA has helped to ensure a growing trend of increasing enrolment of students with disability, although it is still not significant enough in terms of potential numbers (Mexico: disabled people access in HE lower than 5%, Chile: 6,6% from which, only 2,66% complete their studies, Argentina: disabled students represents 0,08% of the students population). The adaptation of HE to cater for disability is of major importance from an economic, political and social point of view. Only through this can the employability of disabled persons be enhanced, and public policies focusing on the promotion of work, income security, poverty prevention and social exclusion can be supported. In this context, Chile, Argentina and Mexico governments and HEIs have taken some measures to provide the necessary legal frameworks for the inclusion of disabled students within society however there are enormous voids between the law, public policies, and actual practices.
The MUSE project proposal "Disability and Modernity: Ensuring Quality Education for Disabled Students" is an ambitious initiative with a wide range of stakeholders, activities and operational goals to cope with complex challenges. Taking into account the substantial expertise and advancement in this domain in recent years by European universities, the project aims to raise awareness on inclusive education through exchange of good-practices between EU and LA HEIs. The main objective constitutes the development of a sustainable knowledge base and support structure allowing for a coherent implementation of disability initiatives, and directional strategic plans in LA HEIs. A network will engage stakeholders in an educational and social discussion for the inclusion of disabled students in HEIs and a new external relation framework will be created to facilitate their economic integration.