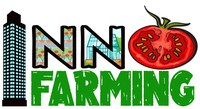 Unibo structure involved: Department of Agricultural and Food Sciences - DISTAL
Unibo Team: Giuseppina Pennisi, Giovanni Bazzocchi, Giorgio Prosdocimi Gianquinto, Elisa Appolloni
Project Web page: https://site.unibo.it/innofarming/en
Erasmus+ Action type: Strategic Partnerships for Vocational Education and Training
Project reference: 2019-1-FR01-KA202-062337
Start Date: 01 September 2019
End Date: 31 August 2022
Budget: Total € 147,376 UNIBO € 41,490
Coordinator: CDE PETRA PATRIMONIA (FR)
Partners:
ALMA MATER STUDIORUM - UNIVERSITÀ DI BOLOGNA (IT)
GOVERNORSHIP OF KOCAELI BUREAU FOR EU AND FOREIGN AFFAIRS (TR)
UNIVERSIDAD DE ZARAGOZA (ES) 
Summary:
EU population is projected to continue to grow older and by 2050, the world's population will approach 10 billion (2/3 of whom will live in cities). Considering the food demand of this aging and urbanising population "Urban Agriculture" (UA) has become of great interest in finding new answers for how cities can master recent agricultural, social, economic, and ecological challenges. UA takes place in many styles, and through the involvement of many different kinds of stakeholders. Thousands of newcomers to UA are expected, including not only agricultural students or professional farmers but also unemployed youth, social & educational bodies, environmental actors, general public(who have concerns on aforementioned issues) each of them requiring all of whom need specific technical competences in UA.
A partnership from 4 Southern European countries(FR, IT, ES, TR) has come together to benefit from this emerging and innovative sector to find futuristic solutions for four main needs and relevant opportunities in the innovative sector of UA:
Engineering and agricultural innovations within urban systems that sustainably stimulate growth are needed to feed the future's much older and crowded population
Agro-food education needs to be re-examined to respond to the challenges of rapid technological progress
There is a need to improve public awareness on modern agriculture and food production. People often struggle to understand and appreciate the complexity of UA and its role in society with regard to the environment
To date, most of UA initiatives by newcomers, with limited agricultural background have resulted in limited economic, environmental and social sustainability, which often cause failure. 
The general aim is to Contribute The EU and Its Citizens' Lives Through Practical Vocational and Educational Training (VET) Solutions For Future "Urban-Farmers". 
Specific objectives include:
Bringing together existing knowledge in UA
Supporting the educational processes of agricultural students and newcomers in UA
Developing the teaching skills of agricultural VET actors in UA while developing VET skills of related stakeholders as regards to the innovative UA sector
Creating a sustainable VET environment & network for of local, regional, national and European stakeholders' interaction, exchange of ideas, experiences and good practices. 
In accordance with these strategic objectives, the project will develop 3 intellectual outputs to answer those needs: 
1 A training methodology and supporting tools (a methodological framework to train agricultural students and project managers including new incomers in the field of agriculture wishing to develop vertical indoor farms); 
2 An E-course platform based on the developed methodology (A European and multidisciplinary E-training tools-kit to support the training activities of the stakeholders but also usable in autonomy by the target groups: students, promoters of agricultural projects, urban citizens and organisations); 
3 A European Hub for all relevant stakeholders in the UA sector (A previously created European network of stakeholders will be animated and its actions fostered. It will further involve municipalities, NGO's and citizens' organisations, agricultural training centres, business angels, incubators, innovation centres and professional organisation). 
Within the framework of the project 24 future urban famers and 10 VET actors (Inno-Farm VET trainers/Facilitators) will be directly involved in the blended training activities. The project will precisely focus on potential urban farmers interested in experiencing new UA models and who also need an adapted training scheme, which could be developed within agricultural schools and other VET actors. The project aims to develop some key skills and competences in the target groups including entrepreneurship spirit, sense of innovation, practical urban farming skills, researching, problem solving and learning to learn. In this regards the target groups are:
Professional actors: teachers/trainers (on agro-food VET schools), agricultural consultants & academics
Agro-Food Students in formal education and professional farmers
Newcomers: new project leaders in UA, employees in redevelopment, unemployed youth etc.
Supporting organisations for newcomers (incubators, cooperatives or any supporting organisation involved in UA)
Local administrations as they need to understand better the development stakes of UA and the supporting tools proposed
Citizens organization (local NGO's, neighbourhood associations, consumer associations) as potential prescriptors and consumers of the production developed in UA).
To create a sustainable impact area, the project has developed an effective dissemination strategy including several tools and channels: Local/Regional/National networks of partners; Multiplier Events in each country; Study Visits & 3rd party Activities; Local/National Media; European Dissemination Platforms and Social Media.