Rimini Campus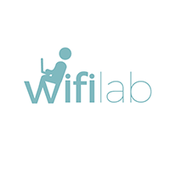 Through your own laptop, tablet or smarphone, you will be able to attend to the lessons and do practice by using virtual machines inside virtual labs.
Who can use the service?
The service is available to teaching staff, students, technical and administrative staff, research fellows, PhD students and accredited collaborators of the University of Bologna. 
Access to the service is strictly personal.
Service Features 
The WIFILAB network is active in the Alberti structure rooms (P.tta Teatini,13). The system involves the authenticated access only to those with DSA credentials according to a certified system which uses the WPA protocol to protect the traffic generated by the users.
Warning: when you Log off a virtual machine, ALL your data on the it will be lost. You need to save them on external storage devices (USB drives, Cloud, etc…). Usb Devices can be connected by selecting "Connect USB DEVICE" on the Top Bar of the page, after plugging.
You can also save files into the folder "My Documents" (NOT "Documents") which is virtually available on every PC (physical or virtual) of the Campus. This folder has a limited space of 100 Mb and you should not fill it up, since some softwares could not work properly.
How to access the service 
In the attachments box you will find general instructions for configuring
VMWARE HORIZON client that will allow you to use the virtual lab.
To connect to WIFILAB network follow the same instructions to connect to ALMAWIFI.